Jaisalmer Tour
In the proud desert city, Jaisalmer tour provides visitors an opportunity to take a glimpse into the past glories of the region. A tour to the city of Jaisalmer boasts a unique experience and definitely something one has to undertake when traveling in India. Situated in the heart of the Thar Desert, it is an ideal destination to witness natural beauty of the desert. The interesting part of the tour of the Golden City is that Sonar Quila, one of the prominent tourist attractions, is a living fort where hundreds of people still inhabit.
Jaisalmer is home to numerous interesting places that will surely make your vacation a memorable one! Take a gander at all these fabulous places to visit in Jaisalmer for a wonderful vacation. Make sure you add each of them to your itinerary.
In Jaisalmer tour packages you will cover sightseeing of major attractions, such as Fort Rajwada, Sam Sand Dunes,Jaisalmer Fort and many more, tourists can also indulge themselves in dune bashing, jeep safari, and camel safari for a thrilling experience.
JAISALMER FORT
Jaisalmer Fort is also known as Golden Fort, this majestic fort is made up of yellow sandstone that reflects golden hues and hence gets the name. It is believed to be one of the very few "living forts" in the world. Raja Jaisal constructed this fort, which is a fine epitome of Rajasthani architectural style and a must visit name among the places to see in Jaisalmer. The best time to see the fort is at night when it's all lit up and glowing! This is one of the best places to see in Jaisalmer.
SALIM SINGH KI HAVELI
With a roof in the form of a peacock, the entrance of this haveli exudes of tuskers made of sand stones guarding the structure is the prime attraction of Salim Singh ki Haveli. Slightly different from the other similar architectures of the contemporary times, the haveli has its own artistry. It is also known as Jahaz Mahal as the front of the haveli resembles a ship stern and is among the prime highlights of this splendid attraction that sets it apart from the other havelis in Jaisalmer.
SAM SAND DUNES
Another name among the places to visit in Jaisalmer offers a vast expanse of sandy soil and sand crests to break. Sam sand dunes allow its visitors to explore the crests and troughs of the dunes while on a camel or a jeep safari. In the evenings, campfires are organized along with folk music and dances that offer glimpses into the rich culture of the city. There also are several camps laid out here to offer you a royal desert camping experience in well-maintained tents.
---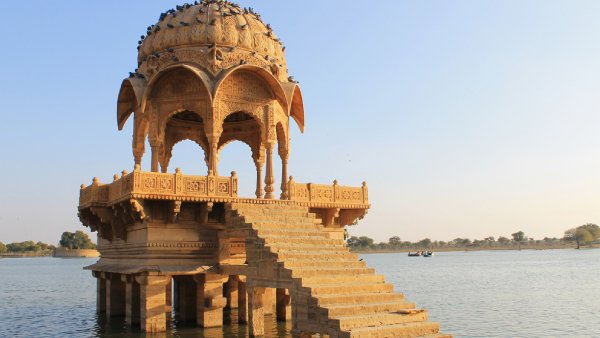 GADISAGAR LAKE
Raja Rawal Jaisal built the Gadisar Lake to meet the water requirements of the then Jaisalmer. Surrounding the lake, beautiful chhatris, temples and holy shrines have been constructed which creates a peaceful ambiance for a romantic retreat and have made it a popular name among the places to visit in Jaisalmer. You can also go for a round of boating in this marvelous lake for an extra dose of fun in the winter season.
BADA BAGH
Popular as Huge Garden, it was built by Maharawal Jait Singh. Bada Bagh was constructed as a memorial for the nobles who fought for the city. Here, not only the nobles but the cremation of their families also took place. The heritage stories make it a popular name among the places to visit in Jaisalmer. It's simply charming to just take a walk in this huge space and observe the royal edifices blended well with the green environs.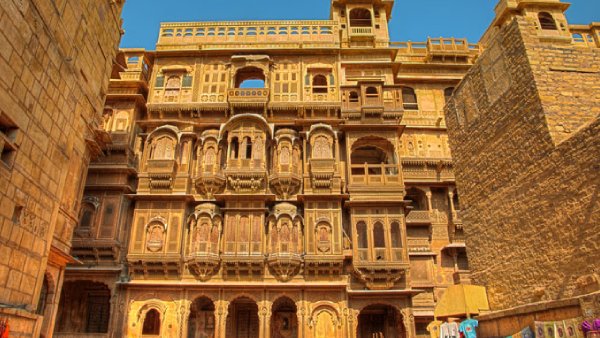 PATWON KI HAVELI
Patwon ki Haveli was built in the year 1805 by Guman Chand Patwa, who was a famous trader and merchant of city, this haveli is known for its intricately carved massive suites. The walls are beautifully decorated and the corridors are large, decked with art of the erstwhile era, making it one of the best places to visit in Jaisalmer for all kinds of travelers, especially art enthusiasts, school students, and history geeks.
---
DESERT NATIONAL PARK
One of the country's largest animal habitats, the Desert National Park is home to unique flora and fauna, typical to desert habitat. Sprawled in a huge area, the park offers an insight into the typical desert vegetation, birds, and animals. You will be able to spot a number of desert animals, reptiles, and birds here in the early morning and during sunset. This is surely amongst the most beautiful tourist places.
KULDHARA VILLAGE
Situated a mere 18 km away from Jaisalmer, Kuldhara is an abandoned village that has now come to be known as the ghost town of Rajasthan. The village has been lying abandoned for a few centuries now and there is absolutely no sign of human life. Owing to the tag of 'haunted' attached to this village, it has turned into one of the most significant tourist attractions near Jaisalmer.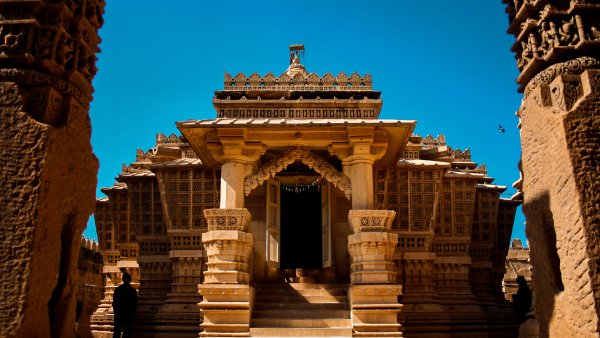 LODURVA TEMPLE
Lodurva is a village located in Jaisalmer and is famous for its Jain Temple, food and deserts. It used to be the ancient capital of Bhatti Dynasty, the major tourist attractions here are architectural masterpieces and sand dunes. If you are lucky, you will be able to witness folk dance and music performances here that take place on a regular basis and will blow your mind!