Book #1 Taxi Service in Jaisalmer
---
Welcome To The Jaisalmer Taxi Service
Welcome to Jaisalmer, the captivating "Golden City" nestled in the heart of the Thar Desert. Immerse yourself in history, culture, and natural beauty as you explore the ancient Jaisalmer Fort with its exquisite carvings and panoramic views. Discover vibrant markets, serene lakes, and embark on thrilling desert safaris. Jaisalmer offers a treasure trove of experiences for every traveler.
To make the most of your time in Jaisalmer, trust The Jaisalmer Taxi Service to be your reliable companion. Our top-rated taxi service in Jaisalmer offers convenient transportation solutions that ensure you can explore the city comfortably and efficiently. Whether you're looking to visit the iconic landmarks, embark on a sightseeing tour, or venture into the desert for a memorable camping experience, our professional drivers and well-maintained fleet of vehicles are at your service.
At The Jaisalmer Taxi Service, we prioritize your safety, comfort, and satisfaction. Our friendly and experienced drivers possess excellent knowledge of the local area, ensuring you reach your destination smoothly. We offer competitive pricing, transparent billing, and a seamless booking process, making your travel experience hassle-free and enjoyable.
Experience the magic of Jaisalmer and let The Jaisalmer Taxi Service enhance your journey with our reliable and customer-centric taxi services. Book your cab service in Jaisalmer today and let us be your trusted partner in exploring this extraordinary destination.
---
Read More
Our Fleet
We have a variety of cars to suit your needs, including small, luxury, and economy vehicles.
---
Want To Book Taxi ?
Please do not hesitate to contact me if you require further information
Near By Tours
Rajasthan, the land of Heritage , heritage, and cultural tours , is located in the northern part of India.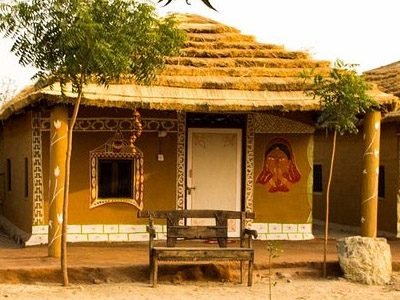 BISHNOI VILLAGE
If you want to get an experience of tribal India we provide Bishnoi Village is the perfect place.
---
Read More
---
KHIMSAR TOUR
Khimsar Fort and Dhawa Doli Wildlife Sanctuary are also the famous attractions
---
Read More
---
JAWAI TOUR
Jawai operates leopard safari in Bera and Jawai. Also, we are specialized safari in Jodhpur.
---
Read More
---
---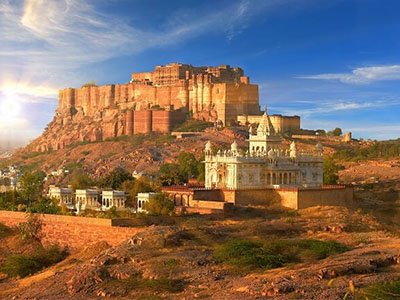 JODHPUR TOUR
Jodhpur is the second-largest city of Rajasthan and is commonly known as "The Blue City".
---
Read More
---
BIKANER TOUR
Bikaner is the home of one of two biplane models that the British used during World War I.
---
Read More
---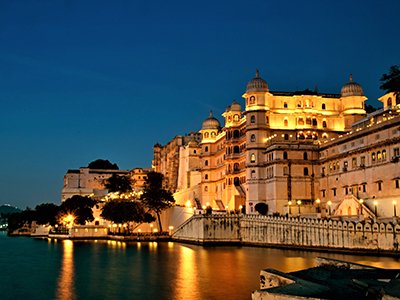 UDAIPUR TOUR
Udaipur, also known as "The City of Lakes", is surrounded in beauty by the Aravalli Hills.
---
Read More
---
Why Choose Us
---
We provide Transparent and quality service.
Integrated with quality GPS tracking system.
A.C Cars and Cab service.
Experienced and well trained staff. Comfortably to anywhere in your city.
Offers Hourly Package Trips Various Car Options Cabs for any Events & Weddings.
certified drivers and clean new cars.
local and outstation tour.
Car Hire In Jaisalmer With The Jaisalmer Taxi Service
In Jaisalmer, taxis are readily available for hire, making it convenient for travelers to explore the city and its surrounding areas. With the Jaisalmer Taxi Service, you can easily book cabs online and reserve a taxi in Jaisalmer for various purposes. Whether you need an airport transfer, an out-of-town excursion, or a local sightseeing tour, making an online cab reservation is the ideal way to navigate Jaisalmer's numerous tourist attractions.
Once you have booked a cab service in Jaisalmer, you are all set to embark on an adventure and explore every nook and corner of this beautiful city. By choosing from the vehicle rental companies listed on Jaisalmer Taxi Services, you can find the perfect cab that suits your needs and preferences.
In summary, car hire in Jaisalmer provides an excellent way to explore the city on your own terms. Whether you choose the Jaisalmer Taxi Service, opt for Car Rental in Jaisalmer, or book an Outstation Taxi, you can rely on professional services, reliable vehicles, and knowledgeable drivers to make your journey in and around Jaisalmer memorable and hassle-free.
Book Taxi & Cab For Jaisalmer Sightseeing Tour
Are you planning a sightseeing tour in Jaisalmer? That's a great idea! To book a taxi for your Jaisalmer sightseeing tour, you can follow these simple steps:
Research and choose a reputable taxi service: Look for reliable taxi services in Jaisalmer that offer sightseeing tours. You can search online or ask for recommendations from locals or fellow travelers.
Contact the Cab Service: Once you have selected a cab service in Jaisalmer, reach out to them to inquire about their sightseeing tour packages. You can usually find their contact information on their website or through online directories.
Discuss your requirements: Inform the taxi service about your specific needs and preferences for the sightseeing tour. Let them know the date and time you would like to book the taxi, the number of people in your group, and any specific sights or attractions you would like to visit.
Customize your itinerary: Work with the taxi service to customize your sightseeing itinerary. They can provide recommendations on the must-visit attractions in Jaisalmer and suggest a route that covers your desired landmarks. Feel free to ask questions and seek their expertise in planning the tour.
Confirm the booking: Once you have finalized the details of your sightseeing tour, confirm the booking with the taxi service. They may ask for your personal information, such as your name, contact number, and pickup location.
Be punctual and enjoy your tour: On the day of your sightseeing tour, make sure to be ready at the designated pickup location on time. The taxi driver will arrive to pick you up and take you on your Jaisalmer sightseeing adventure. Sit back, relax, and enjoy the sights as the driver takes you to each destination on your itinerary.
Remember to communicate any changes or modifications to the taxi service in Jaisalmer, and don't hesitate to ask the driver for any assistance or information during the tour. Enjoy your Jaisalmer sightseeing experience!
Testimonials
I come to Jaisalmer on a business tour every single month. And, I honestly cannot imagine hiring any other taxi services agency in Jaisalmer other than The Jaisalmer Taxi Service. They have a professional staff and are always punctual. They are the taxi agency worth making investments in if you need a reliable taxi company in Jaisalmer. Warm recommendations!
Ravi Rathore
Frequently Asked Questions about The Jaisalmer Taxi Service:
1How can I book a taxi with The Jaisalmer Taxi Service?
You can easily book a taxi with The Jaisalmer Taxi Service by visiting their website or contacting them through their provided contact information. They usually have an online booking system or a customer support team that can assist you in making your reservation.
2What types of taxis are available with The Jaisalmer Taxi Service?
The Jaisalmer Taxi Service offers a range of vehicle options to suit different needs and group sizes. You can choose from sedans, SUVs, hatchbacks, or even larger vehicles like the Innova, depending on your requirements.
3Are the drivers with The Jaisalmer Taxi Service experienced and licensed?
Yes, The Jaisalmer Taxi Service employs experienced and licensed drivers who are well-versed with the local roads and attractions. They are trained professionals who prioritize customer safety and satisfaction.
4Can I book a taxi for outstation trips from Jaisalmer?
Absolutely! The Jaisalmer Taxi Service provides options for both local and outstation trips. Whether you need a taxi for sightseeing within Jaisalmer or wish to explore destinations outside the city, you can book a taxi accordingly.
5Are there any additional charges for waiting or extra stops during the journey?
The Jaisalmer Taxi Service usually has transparent pricing policies. However, it's advisable to inquire about any additional charges for waiting time or extra stops beforehand to avoid any surprises. They will provide you with the necessary information regarding fares and any additional costs.
6How do I pay for The Jaisalmer Taxi Service?
Payment methods may vary depending on the taxi service provider. Some may accept cash payments directly to the driver, while others offer online payment options or accept payment through popular digital wallets. It's best to check with The Jaisalmer Taxi Service regarding their preferred payment method.
7Is it possible to customize my sightseeing tour with The Jaisalmer Taxi Service?
Yes, The Jaisalmer Taxi Service often offers the flexibility to customize your sightseeing tour. You can discuss your preferences and desired attractions with them, and they will help create an itinerary that suits your interests.
8What if I need to cancel or reschedule my taxi booking?
Each taxi service provider may have different cancellation and rescheduling policies. It's advisable to review the terms and conditions or contact The Jaisalmer Taxi Service directly to understand their cancellation policy and any associated charges.
9Can I contact The Jaisalmer Taxi Service for any assistance during my trip?
Yes, The Jaisalmer Taxi Service is usually available to assist you during your trip. You can contact their customer support team or the assigned driver for any queries, changes to the itinerary, or any other assistance you may require. Remember to check the specific details and policies with The Jaisalmer Taxi Service as they may vary based on their terms and conditions.